Pet Grooming at Atlanta Animal Hospital in Cumming, GA
If your pet is scratching away at a stubborn itch, showing matted tangles in his coat or just not looking or smelling his best, these are all signals that professional pet grooming is in order. What better place to have that grooming performed than at your friendly Cumming vet clinic, Atlanta Animal Hospital? Our pet groomer, Frank Bethel, can work in conjunction with either veterinarian on our team to ensure that your pet receives, not only first-class bathing, trimming and brushing, but also any treatment that might be needed to address dermatological or other health issues uncovered during the grooming process.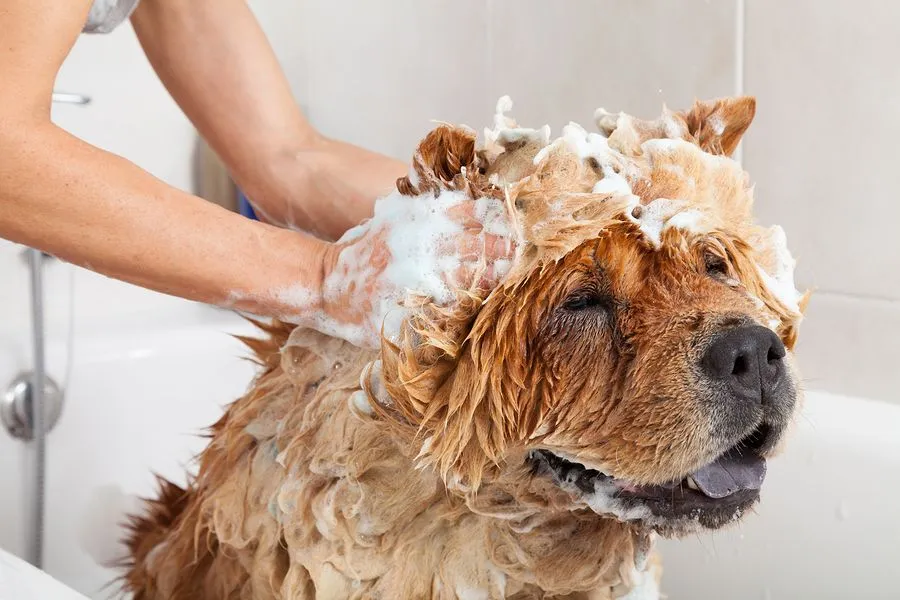 Why Pet Grooming Matters
Regular pet grooming sessions are far more than just a luxury reserved for purebred contest entrants or an"emergency restoration" for disastrously smelly, bedraggled animals. Grooming procedures help your pet feel, look and smell better, but they also convey important wellness benefits. For one thing, they allow your pet groomer to spot any skin lesions, ear infections or other problems that require the attention of our local veterinarian near Jons Creek, which is one reason it makes such good sense to have your pet groomed at the same Atlanta vet clinic that provides his other health and wellness care services.
The very act of grooming can greatly optimize your best friend's health. For instance, a stylish trim may be the only way to get stubborn mats or clumps of hair out of your pet's coat, mats that might otherwise make proper bathing impossible. Bathing is essential for its ability to remove accumulated dirt, oils and dead cells, which harbor the bacteria that can cause skin infections. Your veterinarian in Cummings also has a chance to inspect the skin, eyes, and ears closely for any signs of disease, infestation or inflammation. Trimming your pet's toenails is another important grooming function since overgrown toenails can get stuck in flooring, ripping away from the nail bed. Some pets may be prone to blockages in their anal glands that can lead to serious infections and abscesses; grooming sessions provide an opportunity to unblock these glands.
Convenient Options for Pet Grooming in Alpharetta, GA
Whatever level of pet grooming in Alpharetta you faithful companion may need, you can find it here at Atlanta Animal Hospital. We offer a variety of grooming packages every Tuesday, Friday, and Saturday. Choose from:
Standard grooming (bathing, haircut, brushing, nail trimming and superficial ear cleaning): $50 to $85, depending on your pet's weight)
Bath only: $25 to $55 (depending on weight)
Additional medicated/specialized shampoo services: $10
Anal gland expression - $30
Schedule Grooming for Your Pet Today near Jons Creek!
Grooming for your pet is just one more way your veterinarian in Atlanta helps you help your beloved pet stay healthy and happy. Take advantage of it today by calling 678-807-7824 to schedule a grooming appointment. Your pet will love you for it!
Grooming Forms


Grooming Prices
Bath
0-25 Lbs: $25.00
0-25 Lbs Long Coat: $30.00
25-50 Lbs: $30.00
25-50 Lbs Long Coat: $35.00
50-100 Lbs: $40.00
50-100 Lbs Long Coat: $45.00
> 100 Lbs: $50.00
> 100 Lbs Long Coat: $55.00
Before and Afters :